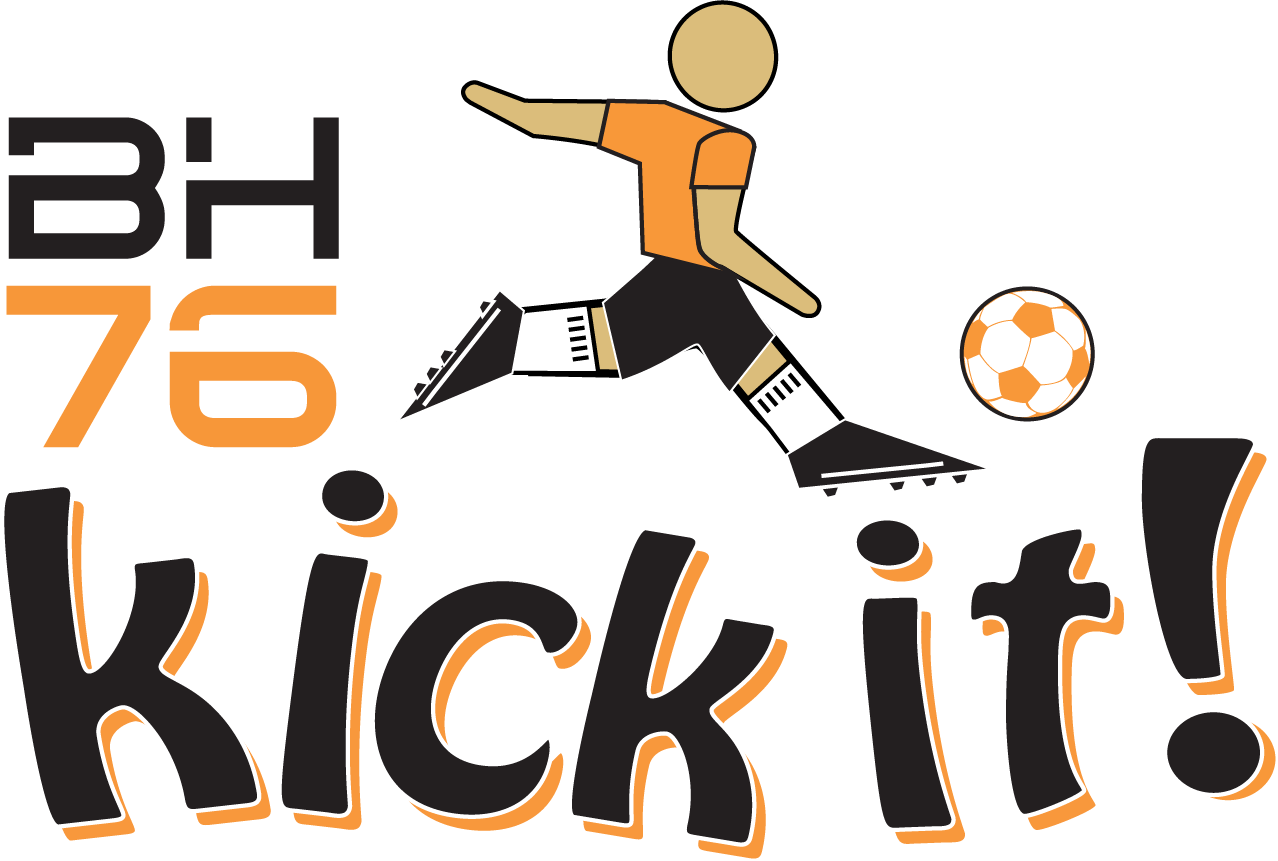 ---
Kick It!
Kick It is a professionally coached, AYSO Region 76-managed Winter/Spring soccer program. It is open to players in 4U-14U who are NOT currently participating on tournament teams.
The program consists of weekly Saturday sessions:
Warmup
Weekly Skills Drills
Short-sided games with coaching
Kick it in circle stretching/discussion
The program is run by our amazing squad of professional trainers, led by Asaf Kolin.
---
Dates
Spring
Saturdays, April 15th - May 20th (6 Weeks)
---
Location
Beverly Vista Middle School
---
Schedule
| Time | Group / Birth Year | Division (2022 Season) |
| --- | --- | --- |
| 9:00am - 10:00am | Boys and Girls born in 2018 & 2019 | 5U & 4U Boys and Girls |
| 10:15am - 11:15am | Boys born in 2016 or 2017 | 7U & 6U Boys |
| 11:30am - 12:30pm | Girls born in 2013, 2014, 2015, 2016, or 2017 | 10U, 8U, 7U & 6U Girls |
| 1:30pm - 2:30pm | Boys born in 2013, 2014, or 2015 | 10U and 8U Boys |
| 2:45pm - 3:45pm | Boys and Girls born in 2007, 2008, 2009, 2010, 2011, or 2012 | 16U, 14U & 12U Boys and Girls |
---
---
Cancellation and Refund Policy
There are NO FULL REFUNDS. If you decide to cancel your child's registration, please notify us as soon as possible by emailing registrar@ayso76.org. Partial refunds will be issued according to the following rules and deadlines:
New players – a portion of each registration is for an annual $20 National Player Fee (NPF). This fee is non-refundable and will be deducted from all refunds.
All players – a non-refundable processing fee of approximately 3% will also be deducted from all refunds.
Start of Session – deadline to receive full refund less non-refundable fees listed above.
While we will attempt to schedule our sessions so that players may receive the most benefit possible from their registration, we are ultimately not responsible for inclement weather and make no guarantees regarding the number of sessions we will ultimately be able to hold.
---
Jewelry
We have an absolute prohibition on players of any age wearing any form of jewelry other than medical alert bracelets. This ban includes, in particular, studs worn in newly pierced ears (or other body parts), friendship bands, bracelets of any kind and metal hair clips. We also do not allow bracelets or earrings to be taped up. NO EXCEPTIONS!! No one, including any coach, referee or regional board member, has authority to waive this rule.
---
Privacy
Our privacy policy is available here. A link to the policy is on every page on this site.
---
Registration Form/Medical Release
Before a player may play or practice, a parent (or the player if 18 years old) must sign a standard form of registration form/medical release. The legal terms are posted here.
---
Other Policies
We have many other policies that apply to various aspects of participation in our program. These policies are located on this website and/or elsewhere. Participation is conditional on your complying with any policies applicable to you. Our policies are subject to change.
We recommend that you whitelist the following email addresses: registrar@ayso76.org, webmaster@ayso76.org and ayso76@leaguemail.net
---
For registration questions, email registrar@ayso76.org. For questions about the program, email kickit@ayso76.org.